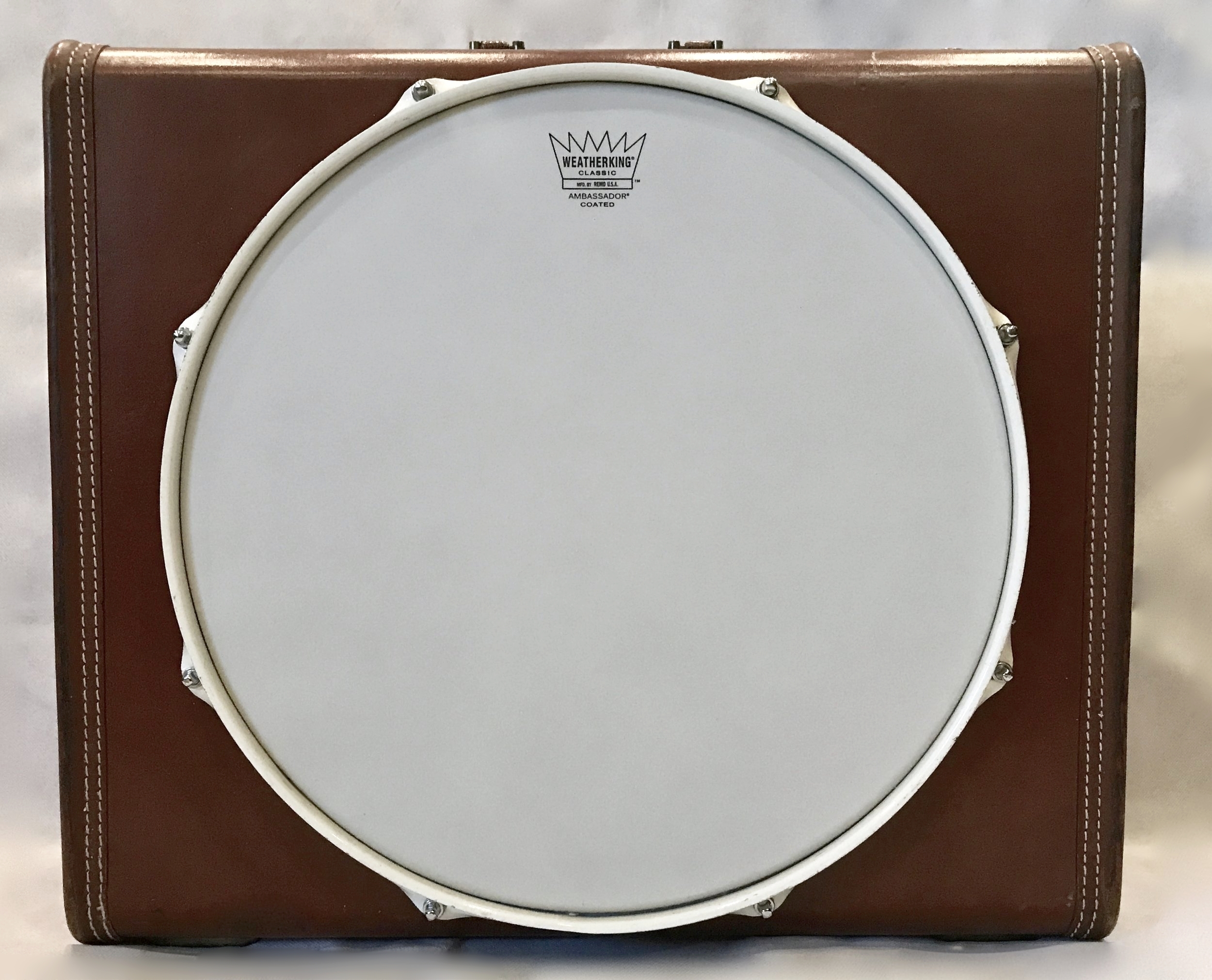 Flight 99 by Dresner
Constructed from a vintage suitcase and customized for your one man band.
This set is made from a large vintage Faux Leather Flight 99 suitcase by Dresner with a 16" Kick Drum installed.
All of our Suitcase Drum Sets include:
New Kick pedal(s)
New drum head (this kit has a new Remo coated Head)
New tambourine
New tambourine kick pedal accessory Mount
New drum key
We ship USPS ground.
BE YOUR OWN BAND.
(all of our cases are vintage and show signs of wear. True unique character but never affecting the quality of our products)
sold out